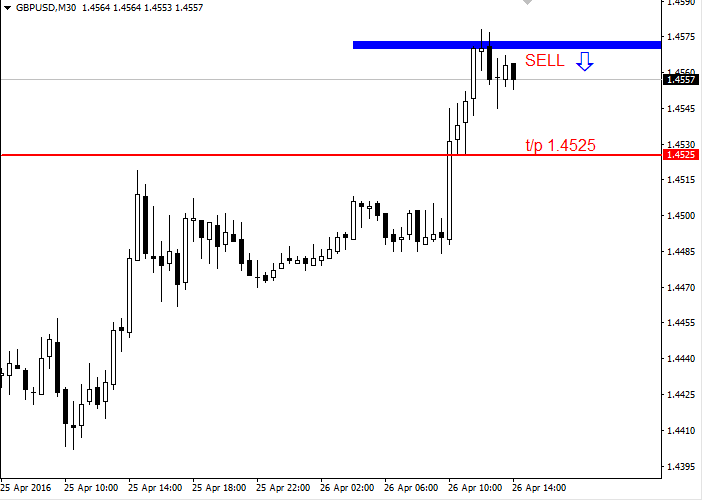 | | |
| --- | --- |
| Sell | From level 1.4560 |
| Stop Loss | 1.4577 |
| Take profit | 1.4525 |
| Resistance level | 1.4577 |
| Open position duration | 3 |
| Confirmation | Trading volume in cluster more than 1000 |
| | |
| --- | --- |
| Sell | From level 1.4560 |
| Stop Loss | 1.4577 |
| Take profit | 1.4525 |
| Resistance level | 1.4577 |
| Open position duration | 3 |
| Confirmation | Trading volume in cluster more than 1000 |
Register with HiWayFX and claim your 150% welcome bonus..
M Samer Al Reifae
Official HiWayFX Representative in Romania
samer@hiwayfx.com
+40 734 277 757
- YOU ARE NEVER LEFT ALONE -
YOU SHOULD NOT TAKE ANY MATERIAL posted on this BLOG AS RECOMMENDATIONS
TO BUY OR SELL GOLD OR ANY OTHER INVESTMENT VEHICLE LISTED.
Do your own due diligence.
No one knows tomorrow's price or circumstance.
I intend to portray my thoughts and ideas on the subject which may s be used as a tool for the reader.
I do not accept responsibility for being incorrect in my speculations on market trend.