Bitcoin managed to touch our main waited target at 1785.00, which meets the bullish channel's resistance that appears on chart, and according to the trading rules inside the channels, the price will face potential negative pressure that might push the price to test the mentioned channel's support around 1630.00.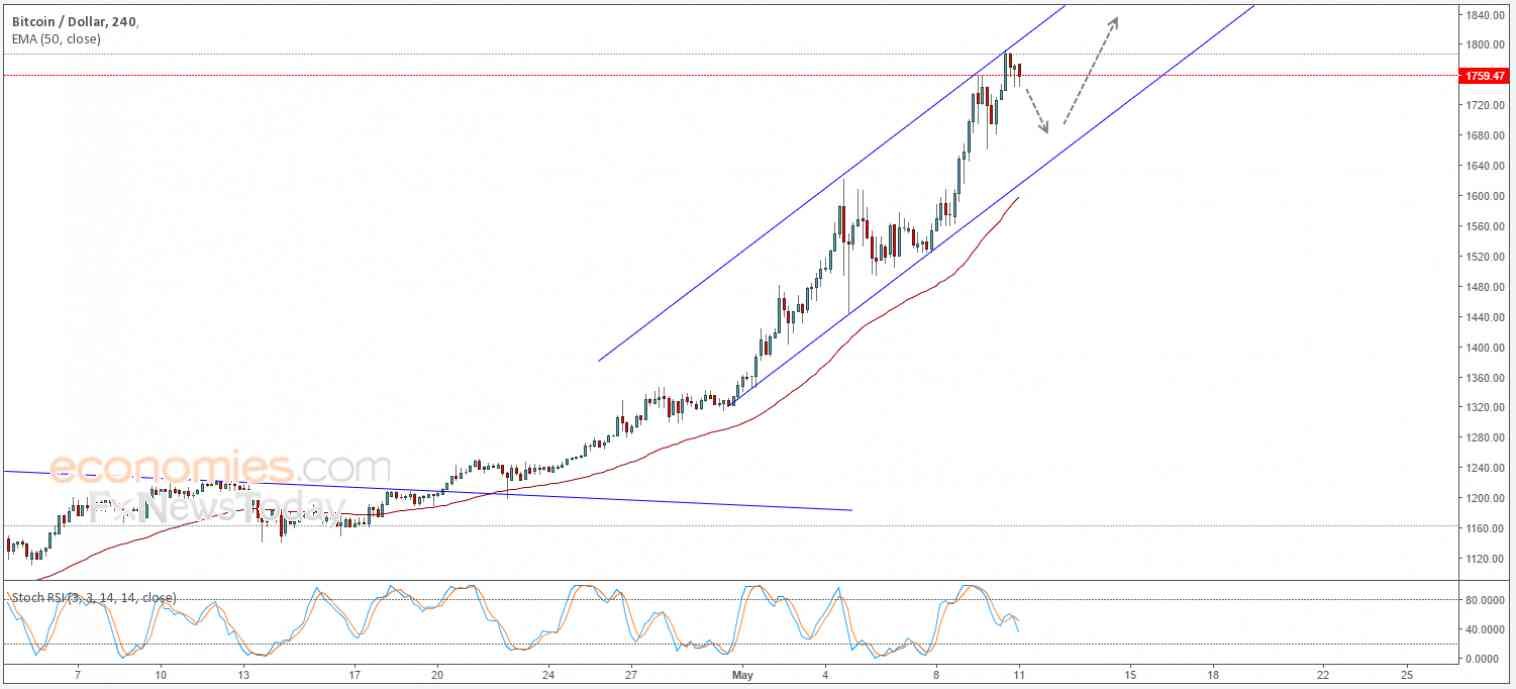 The bulish bias will be suggested in the upcoming sessions, noting that the overall trend still bullish, and breaching 1805.00 level will stop the expected decline and push the price to continue the main bullish trend that its next target located at 1900.00.


Expected trading range for today is between 1630.00 support and 1900.00 resistance
Expected trend for today: Bulish
- YOU WILL NEVER TRADE ALONE -
YOU SHOULD NOT TAKE ANY MATERIAL posted on this BLOG AS RECOMMENDATIONS
TO BUY OR SELL BITCOIN, GOLD OR ANY OTHER INVESTMENT VEHICLE LISTED.
Do your own due diligence.
No one knows tomorrow's price or circumstance.
I intend to portray my thoughts and ideas on the subject which may s be used as a tool for the reader.
I do not accept responsibility for being incorrect in my speculations on market trend