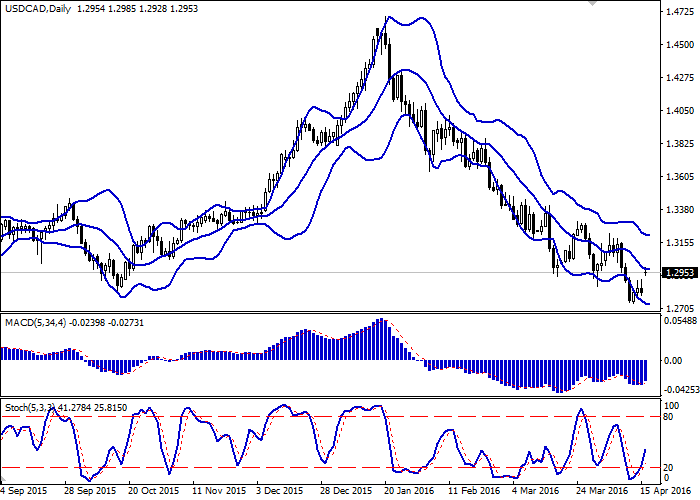 Scenario

Timeframe
Intraday
Recommendation
BUY STOP
Entry Point
1.3050
Take Profit
1.3180
Stop Loss
1.2990
Key Levels
1.2700, 1.2744, 1.2800, 1.2857, 1.2952, 1.3000, 1.3037, 1.3100, 1.3180, 1.3218
Alternative Scenario

Recommendation
SELL LIMIT
Entry Point
1.3030
Take Profit
1.2850
Stop Loss
1.3050
Key Levels
1.2700, 1.2744, 1.2800, 1.2857, 1.2952, 1.3000, 1.3037, 1.3100, 1.3180, 1.3218
Current Trend
The USD/CAD pair gapped up to last Monday's levels. The dynamics is explained by the publication of the Doha meeting results. Oil producers failed to strike a deal on freezing output.
At the end of the previous week, the US currency was under pressure from poor macroeconomic data on industrial production and consumer confidence. The US industrial output was down by 0.6% against a predicted decline by 0.1%. The Consumer Sentiment Index fell from 91.0 to 89.7 points while analysts expected a growth to 92.0 points.
Canada's data for February on Manufacturing Shipments was also quite disappointing. After 2.3% growth in the previous month, the indicator fell by 3.3% that was twice worse than analysts forecast.
Support and Resistance
Bollinger Bands on the daily chart is trying to turn horizontally while the price range tends to remain unchanged. MACD has turned up and formed a buy signal. Stochastic is moving away from the border of the oversold zone.
According to the indicators, long positions seem more preferable.
Support levels: 1.2897, 1.2857, 1.2800, 1.2744 (13 April low), 1.2700.
Resistance levels: 1.2952, 1.3000 (strong psychological level), 1.3037, 1.3100, 1.3180 (7 April high), 1.3218 (5 April high).
Trading
Tips
Long positions can be opened after the level of 1.3036 is broken out (with appropriate indicators signals) with the target at 1.3180 and stop-loss at 1.2990. Validity – 1-2 days.
If the price fails to overcome the level of 1.3000, it is likely to turn down. Pending sell orders can be placed at the level of 1.3030 with the target at 1.2850 and stop-loss at 1.3050. Validity – 1-2 days.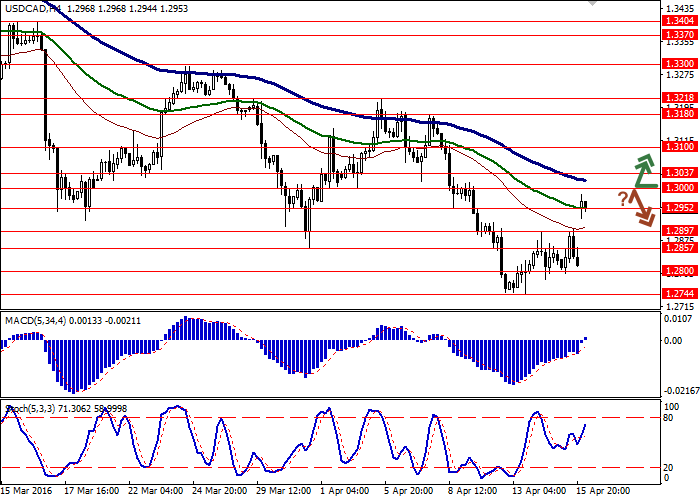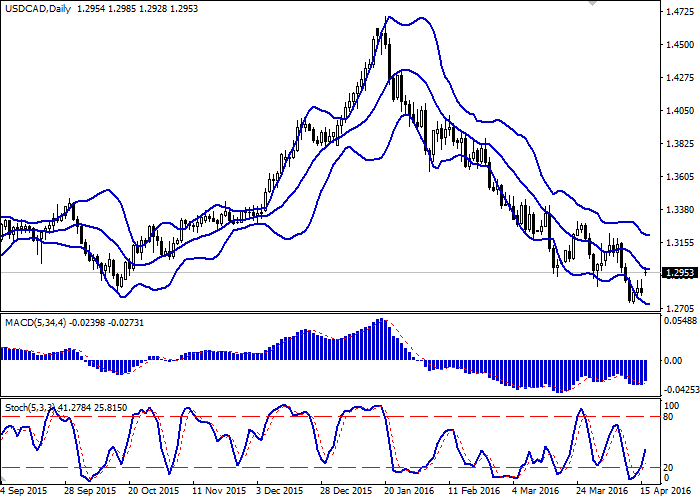 M Samer Al Reifae
Official HiWayFX Representative in Romania
samer@hiwayfx.com
+40 734 277 757
- YOU ARE NEVER LEFT ALONE -
YOU SHOULD NOT TAKE ANY MATERIAL posted on this BLOG AS RECOMMENDATIONS
TO BUY OR SELL GOLD OR ANY OTHER INVESTMENT VEHICLE LISTED.
Do your own due diligence.
No one knows tomorrow's price or circumstance.
I intend to portray my thoughts and ideas on the subject which may s be used as a tool for the reader.
I do not accept responsibility for being incorrect in my speculations on market trend.