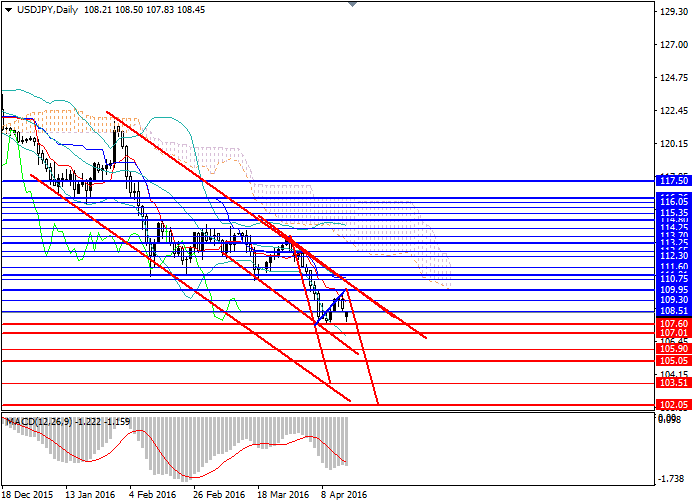 Scenario

Timeframe
Weekly
Recommendation
SELL LIMIT
Entry Point
109.30, 109.95, 107.50
Take Profit
105.50, 103.50
Stop Loss
110.15
Key Levels
102.05, 105.00, 105.90, 107.00, 108.50, 109.95, 110.75, 111.60, 112.30, 112.65
Current Trend
The Yen continues strengthening against the US Dollar despite a growth in the demand for risky assets. Last week, the pair started consolidating near the key support levels, but it still remains within a descending range. The Japanese currency has gained support from favorable statistics on major sectors of the economy. The US Dollar, in its turn, has been declining due to weak data on industrial production and key indices.
This week, attention needs to be paid to data on Japan's key indices and the US labour market.
Support and Resistance
In the medium term, the pair is expected to consolidate within a narrow range of 109.95-107.60. Amid a growth in the demand for the US Dollar, an upward correction can develop. However, as the pair is trading within a downward channel, short positions seem more preferable.
Technical indicators confirm the pair tends to decline. MACD histogram is in the negative zone; its volumes are growing. Bollinger bands have turned down again.
Support levels: 107.60, 107.00, 105.90, 105.00, 103.50, 102.05.
Resistance levels: 108.50, 109.30, 109.95, 110.75, 111.60, 112.30, 112.65.
Trading Tips
Pending sell orders can be placed near the upper border of the range, at the levels of 109.30, 109.95, and below the key support level of 107.60 with targets at 105.50, 103.50 and stop-loss at 110.15.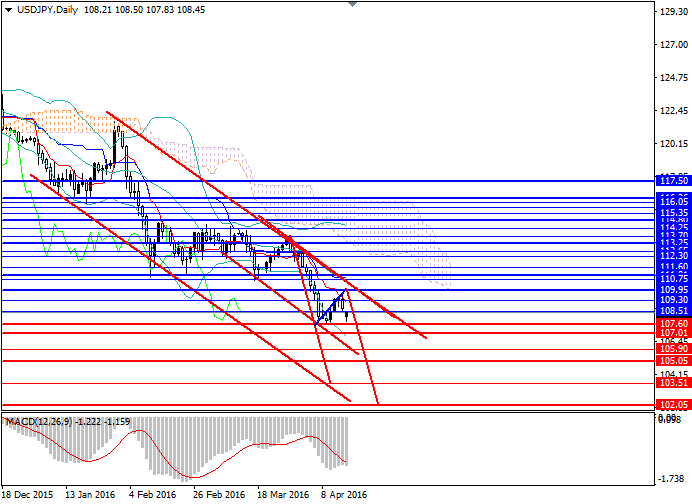 Register with HiWayFX and claim your 150% welcome bonus..
M Samer Al Reifae
Official HiWayFX Representative in Romania
samer@hiwayfx.com
+40 734 277 757
- YOU ARE NEVER LEFT ALONE -
YOU SHOULD NOT TAKE ANY MATERIAL posted on this BLOG AS RECOMMENDATIONS
TO BUY OR SELL GOLD OR ANY OTHER INVESTMENT VEHICLE LISTED.
Do your own due diligence.
No one knows tomorrow's price or circumstance.
I intend to portray my thoughts and ideas on the subject which may s be used as a tool for the reader.
I do not accept responsibility for being incorrect in my speculations on market trend.